Wine, Cheese, and Chocolate
A major part of Rotaract's efforts to give back to the community and abroad is fundraising, and each year the club holds an annual fundraiser during the fall. For the past several years Rotaract has been hosting a Wine, Cheese, and Chocolate night that has been a smashing success. Guests enjoy a great selection of wine, as well as an assortment of cheeses and local chocolates. All proceeds from the event go toward funding Rotaract's local and international charities, as well as Rotaract's own philanthropic efforts.
Sponsorship levels for the event are available; see below for more details.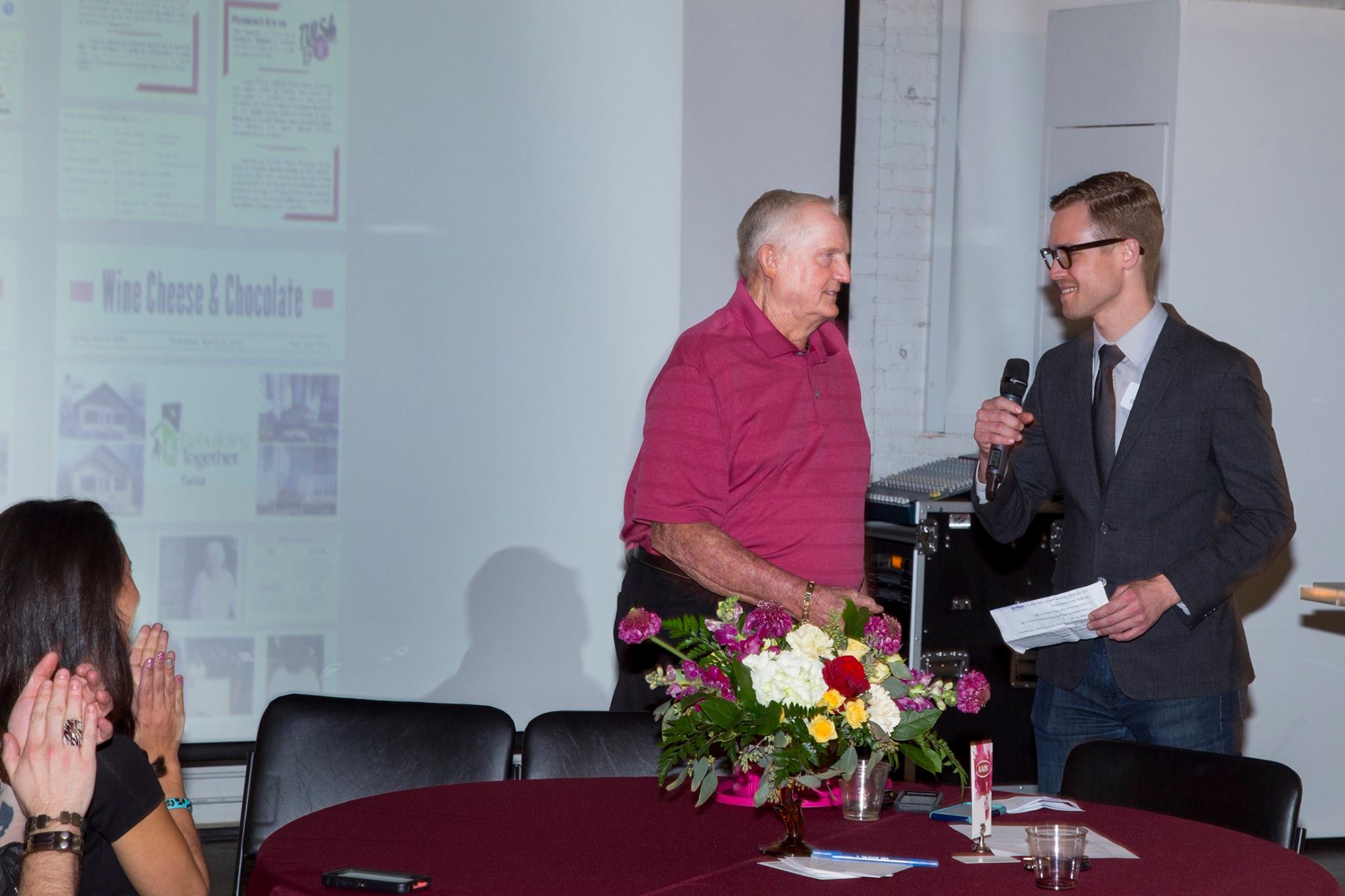 Wine, Cheese, and Chocolate 2019
Wine, Cheese, and Chocolate 2018 at Living Arts of Tulsa was an amazing and successful night that guests will be sure to remember! If you attended the event or sponsored the event, Tulsa Rotaract thanks you from the bottom of our hearts. If you didn't attend the event, be sure to visit this page throughout the year to get updates for Wine, Cheese, and Chocolate 2019. You won't want to miss it! Wine, Cheese, and Chocolate is quickly becoming a staple of the Tulsa social calendar.
The proceeds from the event will go toward sponsoring the following three charities, as well our Tulsa Rotaract Foundation Scholarship Fund:
Rotaract will be returning to the Living Arts of Tulsa again this year. For more information about this year's event, please visit our Eventbrite page, where you can purchase tickets, or you can simply buy tickets to the event below:
Become a Sponsor!
Tulsa Rotaract will again be offering five levels of sponsorship for this year's Wine, Cheese, and Chocolate event. Click here to find our more information on becoming a sponsor for Wine, Cheese, and Chocolate. If you'd like to submit a request to be a sponsor, please fill out the form below, and we'll get in touch with you quickly to figure out which sponsorship level works best for you. All donations are tax deductible.